Halloween at the Administration Building, 2007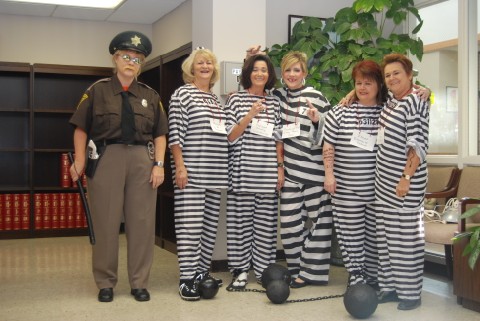 The Ladies from the Collection Office. Make sure you pay your taxes or you could end up with them.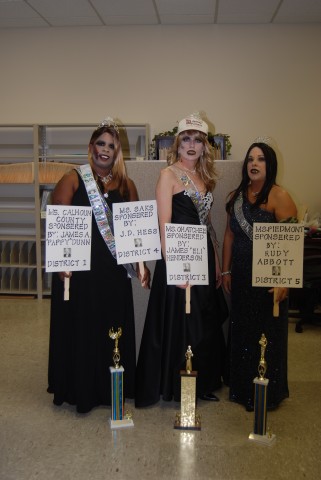 The Personal Property ladies. Winners of this years contest!!!!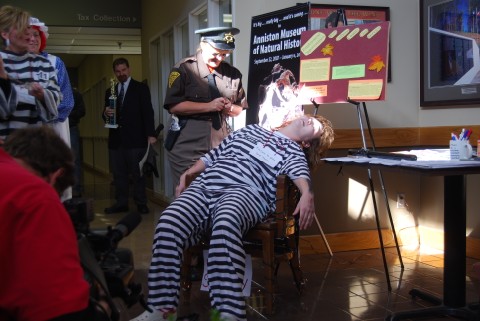 She didn't pay her taxes.......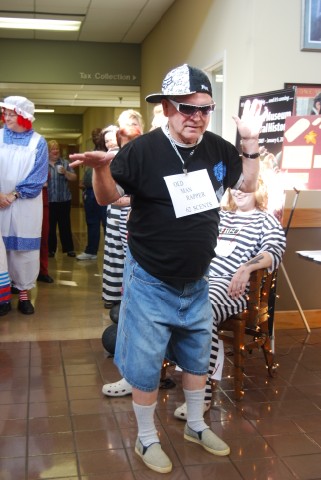 Be glad you can't hear him singing!!!!!!!!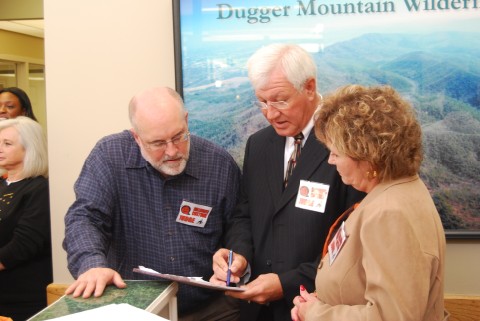 The judges check their notes.....and the winner is.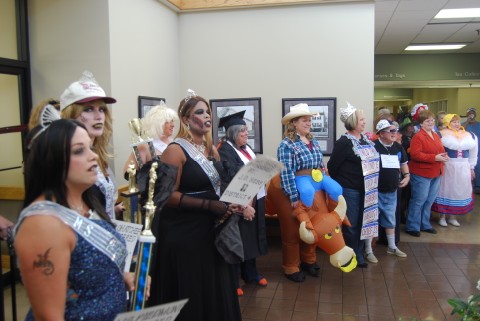 The employees of the Calhoun County Administration Building.....now that's scary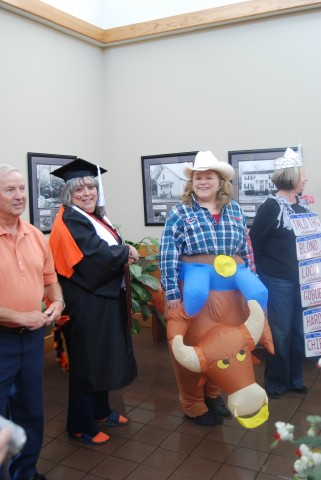 Whoa horsey, whoa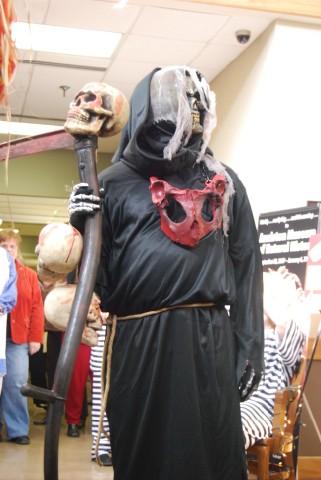 What's that old saying.....death and taxes.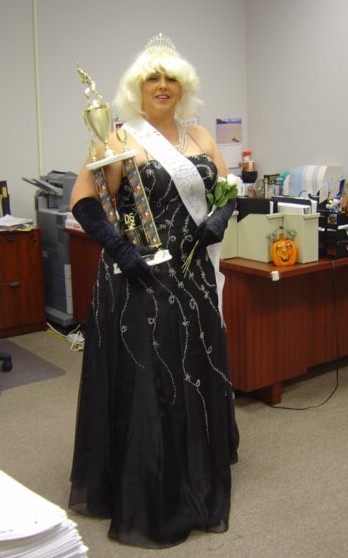 Don't you just love the hair.